"I Cover the Waterfront" by Bill Kalmenson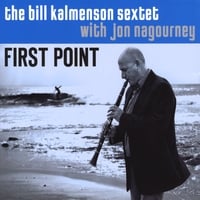 From
First Point (Buffalo Jump Productions) by Bill Kalmenson
About
Recorded February of 2008 at Private Island Trax in Hollywood California. Features Bill Kalmenson on clarinet, Jon Nagourney on vibes, Richard Simon on bass, Billy Paul on drums and Andy Weiner on piano.
Broken link? Report it to us

This track appears by permission of contributing artist and/or record company.
It is for personal use only; no other rights are granted or implied.


Shop for jazz:
comments powered by

Disqus