"In Loving Memory To Roby Duke" by Nick Manson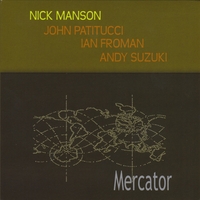 From
Mercator (Manasus Music) by Nick Manson
About
Recorded in NYC on St. Patricks Day, 2008. Mercator, addresses the intellectual and reflective side of musical genius Roby Duke, which was guarded and shared with only small number of Robys most trusted confidants.
Broken link? Report it to us

This track appears by permission of contributing artist and/or record company.
It is for personal use only; no other rights are granted or implied.


Shop for jazz:
comments powered by

Disqus