"Billie" by Nora McCarthy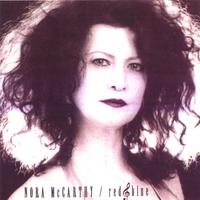 From
red&blue (none) by Nora McCarthy
About
Original composition/Nora McCarthy
Personnel:
Nora McCarthy, voice/compositions
John diMartino, piano;
Essiet Okon Essiet, bass;
Alvester Garnet, drums;
Mike Lee, tenor saxophone;
Sato Takeishi, percussion
A tribute to the Godmother of us all...written after viewing a documentary of the great one and only, Lady Day. I related to her story and pain and was so moved by her life experience, I was compelled to immediately put my feelings to music. An inspiration then as now, she continues to intrigue.
Broken link? Report it to us

This track appears by permission of contributing artist and/or record company.
It is for personal use only; no other rights are granted or implied.


Shop for jazz:
comments powered by

Disqus