"Interval Mechanic" by Sound For The Organization of Society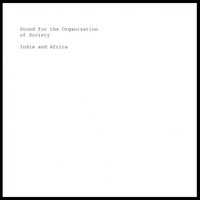 From
India and Africa (Independent) by Sound For The Organization of Society
About
Composed by Sarah Phillips
Ingo Deul - drums
Kevin Dewan - drums
Phelan Gallagher - alto sax
Tom Garcia - soprano sax
Eric Klerks - acoustic bass
Andrew Oliver - piano
Sarah Phillips - fender rhodes
Josh Titford - electric guitar

Recorded May 2006
Word of Mouth Studio, New Orleans, LA
Released Summer 2007
Also available here at iTunes.
Broken link? Report it to us

This track appears by permission of contributing artist and/or record company.
It is for personal use only; no other rights are granted or implied.


Shop for jazz:
comments powered by

Disqus