"Blues For The Morning Rush Hour" by Bop Culture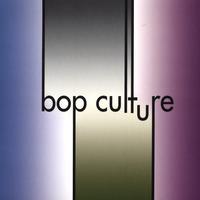 From
Bop Culture (PKO Records) by Bop Culture
About
Exciting and Explosive debut CD of a new quartet of young veteran jazz musicians - Rick Roe (Piano), Mark Byerly (Trumpet), Paul Keller (Bass), and Bill Higgins (Drums), from the Detroit Jazz Scene! Four experienced, virtuostic, highly creative and sympathetic musicians create a fresh new sound of the classic jazz combo like that of the Miles Davis quintet of the 1960's. Originals and Jazz Classics with the awesome sound and interpretation of this great band recorded in 2001. Rick Roe has 4 other CD's available on CD Baby - Rick Roe - Monk's Modern Music (1994), Rick Roe - The Changeover (1996), Roe - Keller - Cleaver - The Late Late Show (2001), and Rick Roe - Sphere (2005) on the Unknown Records label.
Broken link? Report it to us

This track appears by permission of contributing artist and/or record company.
It is for personal use only; no other rights are granted or implied.


Shop for jazz:
comments powered by

Disqus