"It's An Understatement" by Sony Holland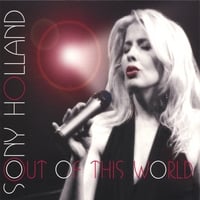 From
Out Of This World (Van Ness Records) by Sony Holland
About
It's An Understatement: Vocals, Sony Holland, music & lyric by Jerry Holland. From the CD "Out Of This World" on Van Ness Records. Charles McNeal, sax: Art Khu, piano: Perry Thoorsell, bass: David Rokeach, drums: Jim Nichols, guitar: Gary Mankin, engineer: Brendan Harkin, mix: Recorded at Open Path Studio, San Jose, CA.
Broken link? Report it to us

This track appears by permission of contributing artist and/or record company.
It is for personal use only; no other rights are granted or implied.


Shop for jazz:
comments powered by

Disqus