"Q School" by Dave Lisik Quintet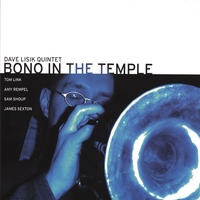 From
Bono In The Temple (Self Produced) by Dave Lisik Quintet
About
Features Dave Lisik, trumpet; Tom Link, saxophone; Amy Rempel, piano; Sam Shoup, bass; James Sexton, drums. Recorded June, 2006 in Memphis, Tennessee. Q SCHOOL is a reference to the grueling qualifying tournament that many PGA Tour professionals try to complete at the end of the season in order to keep their jobs for another year. Canada's Mike Weir was the 1998 champion.
Broken link? Report it to us
This track appears by permission of contributing artist and/or record company.
It is for personal use only; no other rights are granted or implied.
Shop for jazz: