"Beauty" by Steve Grover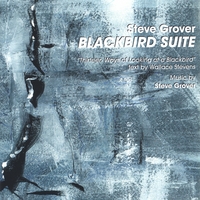 From
Blackbird Suite (SGM) by Steve Grover
About
"Beauty" is a ballad that is part of the song cycle "Blackbird Suite", which won the 1994 Thelonious Monk Institute of Jazz/BMI Jazz Composers Competition. The personnel is Christine Correa, vocal; Chris Speed, tenor; Frank Carlberg, piano; Dave Clark, bass; Steve Grover drums/composer.
Broken link? Report it to us

This track appears by permission of contributing artist and/or record company.
It is for personal use only; no other rights are granted or implied.


Shop for jazz:
comments powered by

Disqus