"Shades of Blue" by Craig Pilo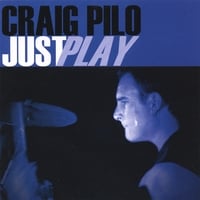 From
Just Play (Rue De La Harpe) by Craig Pilo
About
This is one of my favorite cuts from Just Play and the tune that gave me the sound that I built the rest of the CD upon. The Fender Rhodes sound coupled with the funky but sparse bass playing is what I'd been hearing for a long time, but unable to capture in a raw, unedited form. Jim King, Ed Czach and Roman Dudok really helped breath some life and style into a pretty simple blues type progression.
Broken link? Report it to us

This track appears by permission of contributing artist and/or record company.
It is for personal use only; no other rights are granted or implied.


Shop for jazz:
comments powered by

Disqus