"Say It Isn't So" by Bill Carrothers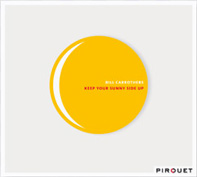 From
Keep Your Sunny Side Up (Pirouet Records) by Bill Carrothers
About
Bill Carrothers - piano; Ben Street - bass; Ari Hoenig - drums.
Recorded February 27 & 28, 2006 in Munich, Germany.
Broken link? Report it to us

This track appears by permission of contributing artist and/or record company.
It is for personal use only; no other rights are granted or implied.


Shop for jazz:
comments powered by

Disqus