"Whisper Not" by Sue Tucker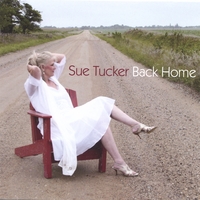 From
Back Home (Self Produced) by Sue Tucker
About
This is a cut from my latest release Back Home, recorded in Minneapolis during June of 2006 at MasterMix Studios. I took a lot of time picking out the tunes. My criteria was threefold: great melodies with lyrics one can relate to today, songs that weren't recorded by every Tom, Dick and Harry, and songs that leant themselves to the makeup of the band.
Broken link? Report it to us

This track appears by permission of contributing artist and/or record company.
It is for personal use only; no other rights are granted or implied.


Shop for jazz:
comments powered by

Disqus