"You Got To My Head" by Bob McHugh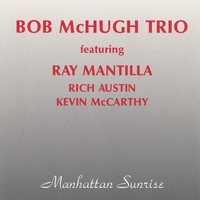 From
Manhattan Sunrise (Lunge Music) by Bob McHugh
About
A piano trio release in the mold of Bill Evans from McHugh's 1994 album Manhattan Sunrise. He has played in large and small jazz ensembles - and other fusion, rock and classical groups - for more than 30 years.
Broken link? Report it to us

This track appears by permission of contributing artist and/or record company.
It is for personal use only; no other rights are granted or implied.


Shop for jazz:
comments powered by

Disqus