"Santa Baby" by C. Basinet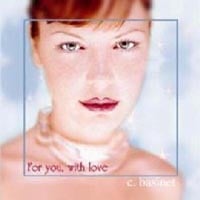 From
For You With Love (Welcome To Dreamsville Records) by C. Basinet
About
Happy Holidays! From the CD, For You With Love. Recorded as a gift by the actress and recording artist, Cynthia Basinet (aka "c. basinet") in '97, for the actor, Jack Nicholson. This version was then launched via the web as a gift to the World, riding the Y2K/Millennium wave becoming a Christmas staple. (However, it has been often mislabeled due to illegal file-sharing as Marilyn Monroe, who never recorded the song.) Due to the popularity of her song, Cynthia was able to visit and raise awareness for the Saharwian refugees living in the W. Sahara. Her "Santa Baby" can also be heard in the Seth Green/Macaulay Culkin film, "Party Monster".
Broken link? Report it to us

This track appears by permission of contributing artist and/or record company.
It is for personal use only; no other rights are granted or implied.


Shop for jazz:
comments powered by

Disqus