"Little Miss Tigerfish" by Greg Murphy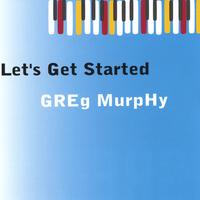 From
Let's Get Started (Murphasaurus) by Greg Murphy
About
This upbeat crowd-pleaser percolates with percussive pianism. With its elegant chord changes, this composition evokes moods ranging from buoyant optimism to pensive reflection. "Little Miss Tigerfish" demonstrates Greg's harmonic sense as a composer, and its haunting melody seems at once fresh and familiar.
Broken link? Report it to us

This track appears by permission of contributing artist and/or record company.
It is for personal use only; no other rights are granted or implied.


Shop for jazz:
comments powered by

Disqus