"Damage Control" by B.D. Lenz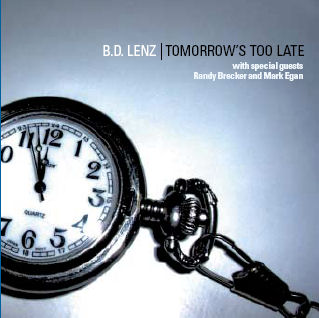 From
Tomorrow's Too Late (Apria Records) by B.D. Lenz
About
This is an up-tempo 'fusiony' tune off of our latest CD Tomrrow's Too Late. It features the great Randy Brecker on trumpet.
Broken link? Report it to us

This track appears by permission of contributing artist and/or record company.
It is for personal use only; no other rights are granted or implied.


Shop for jazz:
B.D. Lenz Related
Interviews
Take Five With...
comments powered by

Disqus