Borne of the Elements: November-December 2003
The elements of nature and the elements of people are truly amazing.
The "Fall rains" (known to many here as six months of liquid depression) arrived in Vancouver with as much fury as did the summer sun. By mid-month, Vancouver was pounded by precipitation in record amounts. On October 16, the Vancouver Airport received 89 millimetres (3.5 inches) of the west stuff in 24 hours. Coquitlam, a suburb of Vancouver, set a new 24-hour record of 150 mm (5.9 inches). Towns north of Vancouver, including the world famous Whistler ski resort, were cut off from civilization by flooding. When it rained, it poured.

Droughts don't really happen in rain forest country. However, Environment Canada reports that summer 2003 was, in some British Columbia locales, the driest summer on record. The blazes torched homes, scorched mountains and threatened the Sun Peaks ski resort.

How Dry?


Kelowna: driest in 104 years of record-keeping
Kamloops: 6th driest in 108 years
Vancouver: 3rd driest in 66 years
Victoria: driest in 62 years
Vancouver vocalist Karin Plato and guitarist Bill Coon recently toured through the BC Interior. Their visitation was special because Plato had been one of thousands forced to flee the fires. She had been attending a family wedding in Kelowna that was abruptly interrupted by the advance of the flames.


"It was probably one of the most frightening things that I have witnessed," Plato remembered. "As the sky became dark (and it was evening), that's when we could see the fires. That was a Friday night. You could see families in their vehicles with their kids, their dog and whatever they could get out of their home. People had the look of terror on their faces."


On their return, Plato and Coon discovered that Kamloops also suffered tremendously from the fires. Curiously, Plato says the Kamloops tourism industry flourished because people were unaware of the damage suffered there, and they wanted to avoid the most injured city of Kelowna. In fact, some industries (construction, for example) are exploding as residents rebuild.


"As we drove from Vernon to Kelowna, we did also see some burnt out areas there. So it was beautiful, lush and green," Karin said. "And there would be a stretch where the evidence was there again of what really happened."


Plato and Coon also conducted clinics for a very diverse audience: from people in their early 20s to multiple instrumentalists. "I don't think teens want to sit and watch you, they want to participate," Karin learned. "If you do this and everybody tries something, it becomes a lot of fun. We had them improvising. The kids seemed very excited."


Plato released The State of Bliss earlier this year. Karin wisely chose a stylistically varied group of musicians (three rhythm sections worth!). "The state of bliss is something of a mystery to me," says Plato, adding, "...I only know that when it catches me I am on a cloud and wish to remain elated in that state forever."


Photo Credit:
Okanagan fire: courtesy of Steve Devries.


In this edition:
The Definition of Drummers
The Definition of Drummers:


Drummers begin by whacking things for the thrill of turning serenity into noise. Over time, they learn rudiments, tools by which most rhythms are fundamentally formed. Drummers grow their abilities to keep rhythm and, with positive experiences, they learn to consider the aesthetic effect: how rhythm seduces us. Drummers who play long enough re-learn, or re-invent, themselves to change with the times. Musical growth is often cyclical; seldom does it go in straight lines.


Legendary jazz drummer Freddie Gruber has left a powerful influence on two modern drummers with disparate musical backgrounds. Steve Smith and Canada's Neil Peart share certain watermarks: both have achieved artistic success, both have released instructional Digital Video Discs (DVD), both have played Vancouver and both are still students of their craft.


Down to: The Digital Divide


After 22 years in Rush, Neil asked Freddie Gruber to augment Peart's many technical machinations that were acquired on the road and in the studio. Among other things, Gruber taught Peart to hit a drumhead at the conclusion of a perpetual, circular motion. Neil called them orbital waves.

In the DVD, A Work in Progress (Warner Publications), Neil Peart summed up his greatest lesson: "My take on all of this is that the apprentice takes something easy and makes it look difficult, while the master takes the impossible and makes it look easy."


Gruber also gave Peart the jazz bug. Neil went from Gruber's tutelage to produce a two-record tribute to Buddy Rich called Burning for Buddy (Anthem) in 1997. Peart also played live with the Buddy Rich Big Band and he stretched into territory previously unknown – an accomplished musician who had again became a student. Let that be the legacy of Buddy Rich .






"So What's the Connection?":


Steve Smith, who also played in the Buddy Rich Big Band, brought his philosophy of drumming to Vancouver for a clinic on September 9. There, Smith confirmed his firm embrace of the historical values of rhythm in cultural and musical senses. Smith, a frequent award winner at Modern Drummer Magazine, wowed a few dozen Vancouver artists and their young families.



What did 13-year-old Kailey like best about the clinic? "All of it," she said.



Kailey's 11-year-old sister grinned ear-to-ear as she brought a snare drum prize back to her seat. Asked about Smith's display, Alisha said, "It was cool."



Chris, the 39-year-old father and family rhythm king, brought his whole family to see Smith for a distinct purpose: "You know...when I was growing up, music kept me out of trouble a lot. It was a good outlet for me...drums took me into a whole new world. And I'd like my kids to be able to experience and see drums in different styles of music and musicianship. And who knows: maybe they'd like to pick them up."


Smith's most powerful message was how the musicality of drums is being lost on today's young musicians. An audience question provoked Smith's belief that modern drummers hit the skins way too hard, live and on record. This, he said, tends to cause recording engineers to "close mic" drums (an old method of having a separate microphone for each drum to the exclusion of the overall set dynamic) or mix subtlety out of the rhythm parts we hear. Steve Smith demonstrated the opposite, stroking out structures and rhythm compositions that mesmerized the audience and drew a standing ovation in conclusion.

Smith's DVD, Steve Smith: Drum set Technique/History of the U.S. Beat (Hudson Music), documents the man's greatest recent accomplishment: that of becoming what he calls a "U.S. ethnic" drummer. Smith conducted clinics across Canada in September. Steve now takes his ideas on a tour of clinics throughout Asia before returning home for Christmas.






The Digital Divide:



There is some news in the ongoing recording industry fracas over digital music files. The Universal Music Group (UMG) announced a company-wide reduction in the wholesale price of some CDs across Canada effective October 1. It would appear that the industry's will is now finding ways to counter file-swapping software such as Kazaa, Morpheus and Napster.


Some of the rhetoric still has fans fuming, though, over what really caused the file-swapping issue. Brian Robertson, president of The Canadian Recording Industry Association (CRIA), appeared recently on Vancouver's "Bill Good Show" (CKNW 980 AM). Robertson denied that the industry has been gouging music consumers.



Next story: Changing of the Guard



"How do you figure out 'gouging?' I mean, best-selling CDs sell for around $16 or $17. I don't know what the costs are in Vancouver but, here (Toronto), you pay $13 to go and see a movie," said Robertson. "I don't know how gouging comes into that with a product that's usually costing $300-$500 thousand dollars to produce."



Robertson admitted that the Internet has forced the music industry into transition. He also claimed that the CRIA has no problem with those who download MP3 files to assess whether or not to buy records or CD singles. Brian Robertson added that the CRIA wants to cost-effectively provide online music distribution services that could archive up to 300,000 songs.



What is cost-effective? Robertson said between 79-99 cents per downloaded song.






Where does the money go when I buy a CD?



The following figures were compiled this summer by the Canadian Recording Industry Association:



  4%: retailer profit
  7%: label profit
  9%: manufacturing costs
12%: artist and song writing payments
12%: record company distribution, sales & overhead costs
13%: promotion and marketing costs
19%: recording, video and production costs
24%: retail store costs



How has file sharing affected the Canadian recording industry?



The CRIA estimates that Canada's music industry has lost about $250 million in sales over the past three years. In 1999, the Canadian Private Copying Collective (CPCC) was formed to collect royalties that were lost to digital file swapping. The CPCC has been collecting taxes on blank cassette tapes and CDs in order to distribute that revenue to composers, performers, publishers and record labels. The CPCC collected $28 million in 2000 and 2001. There is no similar program in the United States.






Hugo Award-winning author Orson Scott Card has rebutted the music industry position in a two-part essay entitled, "MP3s Are Not the Devil" ( Part Two ). Card goes over the history of copyright and how changes (made in 1978) have affected all artists.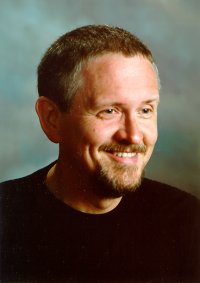 "So it's pretty hilarious to hear record company executives and movie studio executives get all righteous about copyright. They've been manipulating copyright laws for years, and all the manipulations were designed to steal everything they could from the actual creators of the work," writes Orson Scott Card.



"I basically replaced all my vinyl records and cassette tapes with CDs, and then replaced all our VHS tapes and laserdiscs with DVDs. The record companies and studios would have laughed if somebody said, 'This is just an upgrade. I should be able to turn in my vinyl and cassettes for CDs and my videotapes for DVDs, for no more than the actual cost of production.' Ha ha ha ha ha.



"In all the ridiculously overblown 'estimates' of how much the studios and record companies are 'losing' from 'piracy,' nobody bothers to calculate just how much extra money they made from consumers paying full price for music and movies they had already paid full price for only a few years before.



"First, most of the people who are getting those free MP3s would not be buying the CDs anyway. They're doing this in order to get far more music than they can actually afford. That means that if they weren't sharing MP3s online, they would simply have less music — or share CDs hand to hand," writes Orson Scott Card. "It does not mean that they would have bought CDs to get the tunes they're downloading from Napster-like sharing schemes."



"MP3s Are Not the Devil" was initially published in the Rhinoceros Times. Orson Scott Card's comments are re-published here with the expressed, written permission of the author.



Photo Credit:
Orson Scott Card by Bob Henderson.






Changing of the Guard:



The Toronto Dominion-Canada Trust Bank has reached an agreement to become the new title sponsor of the Vancouver International Jazz Festival. The pact between the bank and the Coastal Jazz and Blues Society takes effect in 2004.



In the deal, TD Canada Trust has acquired official title sponsorship of festivals in Calgary, Toronto, Ottawa and Halifax. For a few million bucks, TD Canada Trust also picks up supporting sponsorships of festivals in Victoria, Edmonton, Saskatchewan, Winnipeg and Montreal.



Du Maurier, a cigarette brand under the Imperial Tobacco banner of companies, has now stepped aside as the official sponsor after many years with Vancouver's main jazz festival. Big tobacco has suffered from two major shifts in Canadian culture: a federal government media campaign against smoking, and shrinking consumer demand for cigarettes. Officials with Coastal Jazz confirm that federal government legislation banning tobacco sponsorship spelled the demise of du Maurier's corporate participation. That was the worst kept secret in Canadian jazz.



Banks know how to invest don't they? Statistics Canada numbers reveal that 23 per cent of Canadians attend arts and cultural festivals. The TD bank is now aboard on a national scale. The Canadian Imperial Bank of Commerce (CIBC) sponsored the recent Sweet Basil Jazz Festival in Vancouver. Smaller credit unions have sponsored smaller events in town. Even the Surrey Jazz Festival, a local high school competition, is now sponsored by a financial services company. Interesting.






The year 2003 closes with the celebrations of two 30-year anniversaries: the Hot Jazz Club (known now as the Mainstream Club ) and the Vancouver East Cultural Centre. Both venues are highly historic landmarks in the Vancouver arts scene.


On December 21, "The Cultch" welcomes all comers (for $100.00 each) to the closing performance of Ronnie Burkett's Provenance. A reception with spirit will follow. The proceeds of ticket sales are utilized to help pay for seismic upgrades and additions to the little place that could: expanded and more accessible public areas, a new studio theatre, new exhibit space, new rehearsal facilities and an expanded wing area.



The Van East was initially a Methodist church. By 1925, it held a congregation of about 800 in an area that remains populist and residential to this day. After two world wars and changes to demographic Vancouver, the United Church turned the space over to Inner City Services during the hippy hay-days of the 1960s. Many of the little people, from university students to storefront lawyers, would go on to become big players in the Vancouver community.



The Vancouver East Cultural Centre (VECC) was born on October 15, 1973. Since then, the VECC has hosted over 7,500 performances and 1.5 million visitors.


Congratulations to Vancouver's Mike Allen Trio for winning in the Outstanding Jazz Recording category at the inaugural Western Canadian Music Awards. Allen's 2003 release, Dialectic, won the honour in Regina (Saskatchewan) on September 28.



Mike Allen told AAJ that his role as the album's engineer was crucial. "I made sure to set things up so that we could feel as comfortable as possible during the recording," said Allen. "For this reason I was able to capture some very relaxed moments, when we were stretching out on several of the tunes. These were the cuts that ended up on the CD and I'm happy to have captured music that truly represents the way we play in performance - magic moments, blemishes and all."



Mike Allen is a product of education. After receiving his Bachelor of Music degree from Montreal's McGill University, Allen went to teach jazz studies at McGill, Western Washington University, and Capilano College in North Vancouver.



Next story: Up and Coming



The music business is all about strategic partnerships isn't it? Jeff Turner, president of Turner Music and Events, has announced two interesting local hires: Cory Weeds (noted here in the first edition of Vancouver Vibe ) and Tara Bailey.



Bailey brings industry experience and education to her post. She worked at Nettwerk Records and has just graduated from the arts and entertainment program at Cap College. Tara Bailey got smart and came west from Ontario eight years ago.



In other news, Cellar Live has changed distributors for the online sale of the label's CDs. Cory Weeds, the owner of the label, was dissatisfied with the proceeds of the previous arrangement (to put it politely) and now uses CCNow.


Lappelectro's 2003 release, Closer Than They Appear (Maximum Jazz), caught the ears of students at the University of Victoria's CFUV Campus Community Radio (101.9 FM). The band's album hit the top ten at number nine on August 15 and rose to number three before leaving the UVIC jazz chart a month later.






It is now in the lap of CBC Radio Canada producer Claire Lawrence. BC-born Campbell Ryga and Blue Note pianist Renee Rosnes teamed up with Rudy Petchauer and Neil Swainson for a BC Reunion Quartet recording to be released on CBC Records. In September, the quartet convened in Vancouver to gig at The Cellar and record at the Canadian Broadcasting Corporation.



It is unknown at this writing when the record will be released.






The Kate Hammett-Vaughan Quintet is awaiting the production of its latest live recording for release early in 2004 on the Maximum Jazz label. The record was a live date at The Cellar last April with Hammett-Vaughan's regular group: André Lachance, Tom Foster, Chris Gestrin and Jim Pinchin. Gestrin is the album's producer. This record will continue Hammett-Vaughan's reinvention of standards but this record will include music written by Canada's great Joni Mitchell and Nick Drake.



The quintet's album is currently untitled.






Up and Coming:



The Matthias Lupri Group makes for a highly international evening of vibraphone jazz at The Cellar on Tuesday, Nov. 18. Lupri has geographically and musically dotted the map. He was born 39 years ago in Germany but he grew up in Kansas and in Cochrane, Alberta (a Canadian prairie town of 12 thousand). Matthias has been touring the last few weeks with different players, including Seamus Blake, Antonio Sanchez and Greg Osby.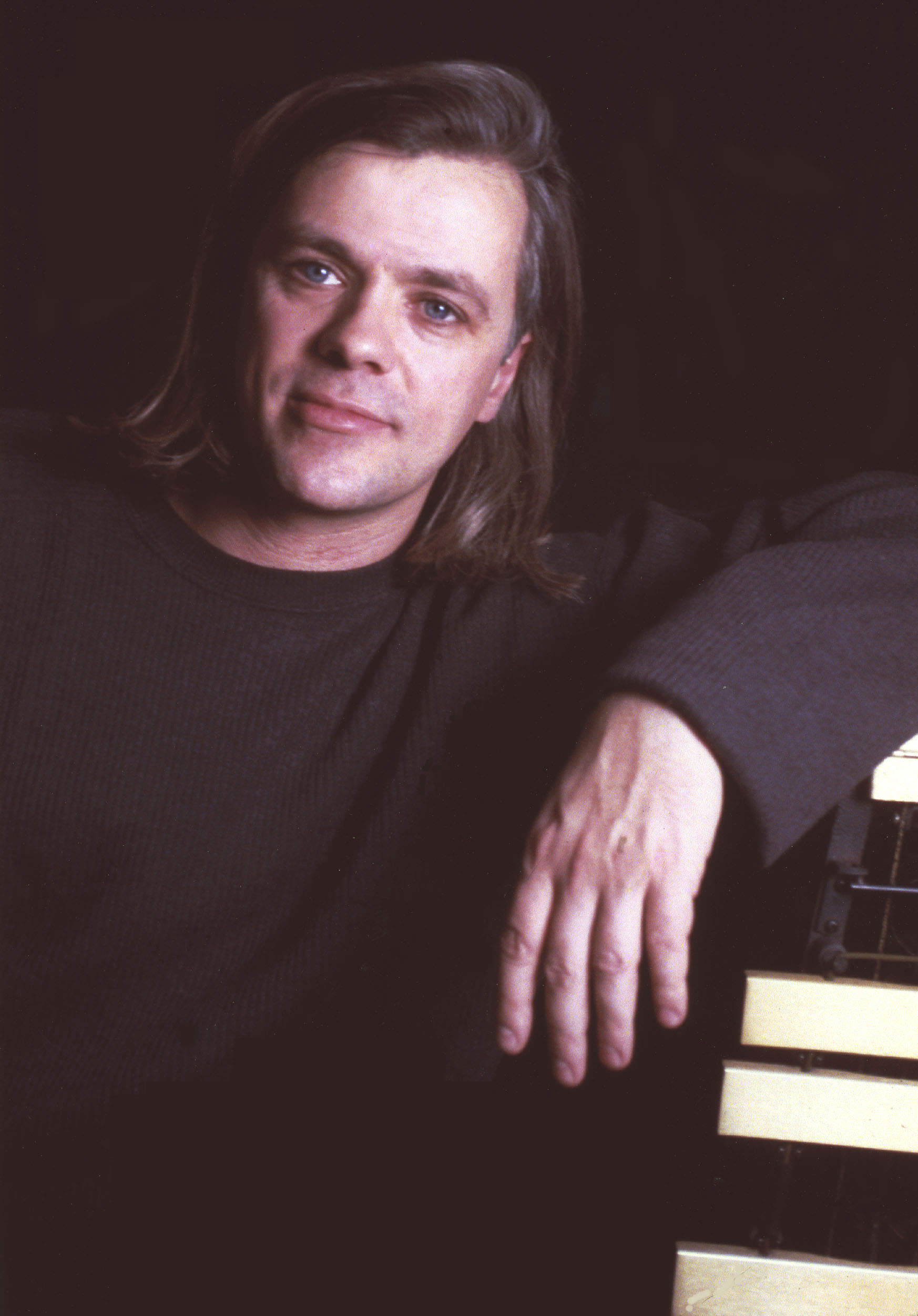 Lupri began playing drums as a teenager in a variety of styles other than jazz. As with many musicians, Matthias had a main mentor. The young Lupri would ultimately enrol at Berklee in Boston to study vibraphone under Gary Burton's direction.



Lupri's appearance brings Cuong Vu's innovative trumpet work back to Vancouver. Vu grew up in Seattle after his family moved to America from Vietnam but he ultimately settled in New York City. Vancouverites last saw Cuong Vu two years ago with the Pat Metheny Group, when we discovered how Vu's work is clearly his own.



Take me to: Dal Richards: Still Up and Coming



Lupri best describes Cuong Vu's appeal. "He has something different that he's saying musically and sonically. To me it's a 'freedom...with an edge' which I always want in my music as much as possible," says Lupri. "I'm also getting more and more into electronics also with my vibes, and he has that going on too with his trumpet, which meshes quite nicely."



The Matthias Lupri Group is scheduled to also showcase Nate Radley on guitar, Thomson Kneeland on bass and Jordan Perlsonon on drums. The Vancouver gig is a presentation of the Coastal Jazz & Blues Society.



Matthias Lupri Discography:
Window Up Window Down, 1998 (Chartmaker).
Shadow of the Vibe, 1999 (Chartmaker). Check the All About Jazz review .
Same Time Twice, 2002 (Summit). Check the All About Jazz review .






Marian McPartland brings six decades worth of swing and boppin' piano to a trio performance at the prestigious Chan Centre on November 21 at 8 pm.


McPartland is 85 now. Although many Americans revere her jazz program on National Public Radio (NPR), which began in 1978, younger readers may not know that Marian goes back to vaudeville. She performed for European troops during World War II. Marian met Chicago cornetist Jimmy McPartland in Belgium, in 1944, and the young, married couple moved to the United States two years later.



After a few successful years performing at New York's Hickory House, Marian founded her own recording company, Halcyon Records. McPartland recorded some of her own music as well as tunes played by small jazz ensembles.


The Jazz Alliance label has made over 30 compact discs of material from Marian McPartland's jazz radio show – the latest being Contrasts. This two-disc set was released in June. Disc One highlights McPartland's trio versions of compositions by Alec Wilder. On Disc Two, Marian and Jimmy team up for New Orleans-style live music.



Marian McPartland Discography and other Materials .






Dal Richards: Still Up and Coming:


Vancouver's Dal Richards, known as Canada's King of Swing, brings his orchestra to the Chan Centre as Marian McPartland's guest.



Richards still holds the record for the longest gig known to Vancouver: 26 years on the Panorama Roof of the Vancouver Hotel from April, 1940 to August, 1966.

Dal Richards is a West Coast pioneer. He began his musical odyssey in 1937, when he landed a gig playing sax at the old Blue Room. Later, Dal and his own band did the honour of opening Vancouver's Empire Stadium, a place that could chill bones when winter breezes blew in off Burrard Inlet. Empire played host to the British Empire Games where, on May 6, 1954, Britain's Roger Bannister ran a mile in less than four minutes for the first time in history (a memorial statue still stands at Renfrew and Hastings). Dal Richards was there.



More recently, Richards' documentary, Big Band Boom, won a silver medal at the 1998 U.S. International Film and Video Festival in Chicago. His musical special, "What Legends Are Made Of," has been broadcast several times on Canadian national television. To this day, Dal Richards and his band raise funds for the Variety Club of BC, an organization dedicated to helping children with special needs.


There is not enough space to pay proper tribute to the life and times of Canada's big band master. Dal Richards' latest CD is entitled, Tribute to the Crooners .



Vocalist Dee Daniels appears with Dal Richards and Marian McPartland at the Chan Centre.







Book Review: A Jazz Odyssey: My Life in Jazz by Oscar Peterson:


Canadian jazz pianist Oscar Peterson's autobiography, A Jazz Odyssey: My Life in Jazz (Continuum Books), chronicles the memories of a man who holds the past in reverent contrast to modernity. This is a distinctly Canadian archive. The book contains a lot of memories of Peterson's days growing up in Montreal and moving on to bigger places – in jazz and in life. We should highly value the opinions of any person who has survived the Great Depression, World War II and jazz music.



Next story: Sweet Basil III



Oscar Peterson's family is a study in generational contrast. His father, Daniel, forced his kids to study music; that was the executive decision. Although this study included physical punishment for every performance mistake, Oscar shows great respect for the motive behind the father's commitment to his kids' futures. Peterson women appear to hold the grace of the family. Olive, Oscar's mother, defers comment on her young son's hilarious discovery of profanity. Daisy Peterson, Oscar's sister, is the single biggest reason we got to hear him play piano. This autobiography gracefully ingratiates us to the family behind the pianist.


By 1950, Peterson recognized a critically important impact of his first success at Carnegie Hall. "Canadians have always looked on the acceptance of anyone's endeavours by our southern neighbours as a full endorsement of their worth, even though they may themselves have entertained doubts about that person's talent," Oscar writes. "On the other hand, there have been those who have been almost ostracized purely out of jealousy of their American success. Happily, this was not the case with me. I was welcomed home with congratulatory abandon."



Musicians will enjoy the sections in which Peterson comments on collaborations with jazz masters. These chapters provide images of some hilarious moments on stage. Peterson defends the nature of competition as a positive motivation for players. When you tour with band mates such as Ella Fitzgerald, Ray Brown, Herb Ellis and Roy Hargrove, one boards the bus as carefully as one boards the concert stage.



A Jazz Odyssey suffers from the pressures of the time in which it was published. Editor Richard Palmer sliced 373 pages into 92 chapters. Consequently, Peterson's readers spend very few pages on topics about which 100 books themselves could be written: "Subcultures and Bigotry" (five pages); "Marriage and Fatherhood" (six pages); and (laughably) "My Favourite Politician" in one page. Our need for extreme brevity is hardly Oscar Peterson's fault but one wonders if a deeper chronicle might have been a better idea. Peterson's life deserves it.



The only technical drawback of A Jazz Odyssey is a lack of copy editing for grammar and punctuation usage. Conventions of grammar are inconsistently applied throughout the book and that is likely to leap out at the gentle sensitivities of jazz fans.



A Jazz Odyssey: My Life in Jazz
by Oscar Peterson
New York, NY; London, England: Continuum Books, 2003.
Trade Paperback: ISBN 0-8264-6725-3



Reader's Note: this book was first released as a trade hardcover under the title, A Jazz Odyssey: The Life of Oscar Peterson (ISBN: 0-8264-5807-6).






On September 10, Oscar Peterson received the keys to his hometown of Mississauga, Ontario. Peterson, now 78, called his homecoming "...the most rewarding and memorable date of my career." Mayor Hazel McCallion presided over Oscar's induction (the first of its kind) into the Mississauga Arts Hall of Fame.






Sweet Basil III:


The third annual Sweet Basil Jazz Festival staged 30 shows at eight venues around Vancouver from September 10-19. Michel Pan has done an admirable job of generating volunteer interest and a healthy degree of sponsorship in three short years. The Government of Canada provided sponsorship for the first time this year and that is, in itself, an accomplishment.



The festival opened at the Mainstream Club on Main. Vancouverites have long known it as the legendary Hot Jazz Club. The club is celebrating 30 years in Vancouver and the Sweet Basil festival opening brought us back to some very old memories.



Take me to: Christmas: Jazz Gift Ideas



The club has changed so little over time. The bandstand tucks three tiers into the corner of a hall that contains old-fashioned round tables and chairs around a wooden dance floor. The Hot Jazz club goes back to the dancing days of the genre. The small mirror ball and 1970s light fixtures bring a character to the room that makes us ache over both what has been lost and what could be gained with greater investment.



Fantazea opened the festival with bright hearted Latin-based jazz. Local wind instrumentalist Tom Keenlyside sat in for this gig and provided some great flute work in the Brazilian framework. Ray Piper and Michael Creber worked well together to produce a set that built nicely (although the dance floor remained empty).


A ménage a trois of singers did classics for a night at the downtown Vancouver Public Library: Karin Plato, Kate Hammett-Vaughan and Jennifer Scott (pictured here). They were ably accompanied by Chris Sigerson on piano, Rene Worst on bass and Tom Foster on drums. The idea here was to showcase three different styles of vocalist and that surely occurred to the delight of an almost packed house. Each vocalist did two songs solo, then collaborated on a three-part harmonic blues conclusion to the first set.



Perhaps the funniest moment occurred when Scott put bassist Rene Worst in the "worst" possible position: she told the audience that they are life partners and noted the look on his face by asking: "Does that surprise you?"



Although audiences love this type of billing, musicians often feel as though they are being placed in undue competition. When one person sings eight bars and hands it to the next person for eight more, audiences are bound to compare what they hear. Plato , Scott and Hammett-Vaughan all expressed deep respect for each other's abilities but I would have preferred that they be given their own gigs. Showcases are hard on individuality.



The Sweet Basil Festival wrapped up with great interest in tribute to the music of Bill Evans, Oscar Peterson and classical strings tuned to jazz. The Alice MacKay Room almost overflowed with an audience that was keen to hear Vancouver pianist Miles Black expertly cast himself in numerous musical contexts. Black worked with cellists Finn Manniche, Harold Birsten (although that set was way too short), bassist John Nolan and drummer Russ Botton as well as the Babayaga String Quartet.


Miles Black is amazingly adaptable. He seamlessly cast himself into the bop phrasing of Oscar Peterson (and once wrote a book of straight transcription to Oscar) but redefined himself into the lyrical, sometimes hypnotic, environments first mastered by Bill Evans. The native of Port Alberni (on Vancouver Island) has exemplified musical versatility throughout his 25 years in music. Black started on the piano at 12, played professionally by 14, practiced music therapy by 18 and has gone on to score music for films and television. He has also produced and performed on music software. Talk about making the rounds.



The Babayaga String Quartet posed an interesting challenge. Although the violin and the cello are gorgeous instruments, I have a hard time hearing them as jazz. I so associate these instruments with classical music that it seems difficult for me to hear them bop. This became immediately clear when Babayaga teamed with the Mile Black Trio to produce puzzling up-tempo stuff and beautiful balladry. Nonetheless, the musicians were clearly outstanding and it is always healthy to hear sounds in different environments.



The Sweet Basil Jazz Festival may have a bright future on the map of music events in Vancouver. Festival director Michel Pan found numerous sponsors strategically well placed in government, media and investment banking (although the giveaway of Canadian government t-shirts made me sick). Congratulations to the volunteers and musicians on staging a festival outside of festival season. Let us hope there are many more.






A Jazzy Mall Development:



Vancouverites love free music and they got their fill at the inaugural Central City Jazz and Blues Festival on September 7. The weather gods conspired against the event. The night before, Greater Vancouver received rain for the first time in weeks and residents awoke to lead grey skies. However, the performances proceeded as they always must.


The one-day event featured an admirable line-up of performers: Dr. Lonnie Smith and Crash, Michael Kaeshammer (pictured here without his trio), Harry Manx, Sekoya, the Dylan Cramer Quartet, Gary Comeau and the Voodoo Allstars, Rumba Calzada, Les is More and Spacious Couch.



Dr. Lonnie Smith has so mastered the infamous B3 Hammond organ as to make its sound an art form. The healthy crowd really tuned in to the vibes that Smith and Crash displayed within the funk context. Despite the predictable breaks and transitions endemic to funk, Smith's phrasing drove the rhythm to furious intensity before taming it back to cool. The culturally diverse crowd really dug it.



"Yo – what's up y'all?" asked Sekoya sax man Alvin Cornista (aka Vinstar). That pretty much sums up the infectious, youthful attitude of Vancouver's Sekoya, a group that continues to impress with its groove-based electronics. The band's set built nicely and, towards the end of the 45 minutes, had many heads bobbing happily. Sekoya is currently working on its second studio record and may tour Canada next year.



Vancouver's Bentall Corporation initiated the Central City Jazz & Blues Festival to revitalize a civic plaza formerly known as the Surrey Place Mall. The whole area just underwent a heavy and expensive upgrade.






Christmas: Jazz Gift Ideas:



What to do about Christmas? Buy some music. Vancouver artists produced several records this year.



I Got Jazz for Christmas (Maximum Jazz).
The Brad Turner Quartet (Maximum Jazz).
The Brian Lynch Quartet: fuchsia/red ( Cellar Live ).
In 3's: In 3's ( Copperspine Records ). ( GJR's full review ).
Gabriel Mark Hasselbach: Gabriel's Horns ( Windtunnel Records ). ( GJR's full review ).
Laura Crema: Almost Blue (Maximum Jazz). ( GJR's full review ).
Lappelectro: Closer Than They Appear (Maximum Jazz).
Metalwood: Chronic ( Universal Music Group ).
Ian McDougall Sextet: Nights in Vancouver (Cellar Live).
Denzal Sinclaire: Denzal Sinclaire ( Universal Music Group ).
Great Uncles of the Revolution: Blow the House Down ( Black Hen Music ).
Karin Plato: The State of Bliss ( StikJazz Music ). ( GJR's full review ).
Mike Allen: Dialectic ( Almus ).
Springer and Ducommun: A New Country (Maximum Jazz).
Jill Townsend Big Band: tales from the sea (Pagetown Records).
Bill Coon: Speakeasy (Pagetown Records).
Pat Coleman: Blue Comedy ( Roadhouse Records ).
Anna Lyman: It's Lush ( Independent ). ( GJR's full review ).



Matthew Zachary has announced that his music is now helping cancer victims in 1000 hospitals across Canada and the United States. Musical catharsis can be a powerful healer.



Since beating a rare form of cancer, Zachary has produced two jazz piano records. Scribblings and Every Step of the Way are on sale for $10.00 (USD) until Christmas from Matt Zachary's Web site .



If you don't buy his music, you will surely be warmed by the human resilience of Matthew Zachary's triumph over the world's worst disease.






The Most Human Element:


Many Christmas's ago, I discovered the meaning of now. I learned that my uncle, who had cancer of the pancreas, died at 11:40 pm on Christmas Eve. The issue was not life or death; we understood the prognosis and we knew it was coming. We hoped, upon hope, that Uncle Rudy could make it for 24 more hours. How often we wait.



I was the only one who heard the phone ring. I barked "Hello" to wonder aloud who could be so stupid as to wake up a household that late at night. My legs went weak when I heard the anguished voice of my other uncle; I knew right away.



I was left with a lonely decision: when do I tell my mom? Wake her up now? Or wait until after gifts were opened in feigned joy? Clearly, I would ruin her Christmas when I spilled my secret. I tossed and turned all night, trying to figure out the most humane option. The dilemma was really just a decision, something we do thousands of times each day without recognizance.



I decided to wait. How often we do. The scene unfolded exactly as I imagined.



If you have something to say to a loved one, tell them this holiday season (if not before). If you had a fight, iron out the problem. If you haven't been speaking to a friend, pick up the phone. If you need rest, unplug yourself and do it. We owe it to each other.



May all of Vancouver's musicians and AAJ readers have a peaceful, safe and joyful holiday season with family and friends. Let's not forget the music either! Look for the next Vancouver Vibe early in 2004.