Michel Alibo: The Bassic Personification of World Fusion
AAJ: But the whole time you were living in Paris.
MA: Yes, I couldn't live in Martinique and do music unless I wanted to take a hotel gig or something like that. Paris was always the place for me, in terms of where all the musicians are at. Many musicians meet there, from France, Italy, Africa, England and Spain, especially. It was very interesting to learn. We had a real fusion there, you know? We still do.
It was during these African sessions I first played with a great drummer from the Ivory Coast- Paco Sery - 1981 or 2 it was. It was then we decided there had to be a way for us to play together. Some way, we had to find the time to play together. In 1984,we decided to make a band and right away, we found the musicians. In 1984 there was a Salon de Musique- a musician's convention-and this is where the band was born. Louis Winsberg was on guitar. Louis was going to a school called CIM - Centre d'Information Musicale - and the director loved his playing so much he gave us an opportunity to make a cd. The band was perceived as very original. A drummer from the Ivory Coast, bass player from Martinique, guitarist from Paris, an Italian keyboard player, Jean-Pierre Como .
AAJ: Aren't you on Como 's solo records?
MA: Yes I am on his third one, called Padre. Dominique is on it too.
AAJ: Are you on Louis Winsberg 's records?
MA: No I am not on any.
AAJ: I noticed Sylvain Luc played bass on one of his records.
MA: This guy is as good on bass as he is on guitar, you know.
AAJ: So back to Sixun.
MA: Yeah. In '84, we did our first album, Sixun. FUSION MAN! Ah, hah!. We started playing clubs all over France and two years later, we found a producer, named Gilles Jumaire, who wanted to work with the band. He was responsible for signing us to Polygram.
AAJ: You guys put out about four or five records, right?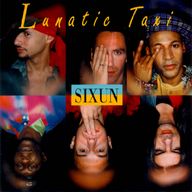 MA: Nine , actually. Sixun, Explore, Sixun "Live," L'Eau de la, Nomad's Land, Bleu Citron , Pygmee, Lunatic Taxi. The last one was Nouvelle Vague. This means new wave. Not 'vague'. Actually our last record was more funk than jazz. I can't explain it other than we had a different producer for that one than our other recordings. This last one said, "You're a good band, la-dee-da, but I want you to sound like this !"It was rhythm and blues music, nothing to do with us. It was released on Warner. That experience really killed the cd for me. Many people love this cd but for me, it's not Sixun. So Nouvelle Vague is, uh, very strange. (Laughs)
AAJ: So the name means "Six as One".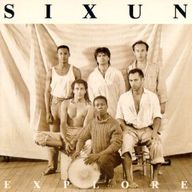 MA: Yeah, because it was six guys, coming from everywhere, acting as one. We had Alain Debiossat on sax and many different percussionists. We never kept the percussion player. At first, we had Abdou M'Boup, from Senegal, who used to play with Michel Petrucciani. Then Idrissa Diop, also from Senegal, a great percussionist. Then we had Jaco Largent, from Martinique, who was very eclectic and used a lot of electronic percussion. Frank Arnaud, who had a great mix of African and Hungarian roots, came after that. The last guy was a guy from India who lives in Singapore, Nanda Khumar, who was very good, and brought the Indian vibe. He's wasn't on the cds, unfortunately. So Sixun was '84 to '98.
AAJ: During this time you were probably on another 50 records at least, right?
MA: Oh, easily. During this time I was playing with many French, African and West Indian artists.
AAJ: How many records are you on?
MA: I can't tell you, but I am on at least 3-400 African and West Indian cds alone. I was also playing with French singers like Michel Jonasz . He used a lot of great session guys on his recordings, like Steve Gadd and Anthony Jackson. I also played awith a female singer called Nicole Croisille. With Mario Canonge we did 2 cds with "Sakiyo" and "New Sakiyo Corporation." We did a band called Kint'''k , which was intended as a cross between "Quintessence" and "Synthetic", a mix of acoustic things and electronics. My first solo album was recorded in '86 and called Alibo. It was on Melodie records. Let's just say I was doing many things at the same time.
AAJ: You played with many famous people.
MA: Yeah, Kassav got very popular. This is the French, West-Indian band who brings the Zouk style on top! I played with Hugh Masekela, the great South African trumpet player, Ray Lema, Eddy Louiss, a great French organist/pianist, on a record called "Sang M謩". Recently, I toured with the Algerian singer Cheb Mami, opening for Sting and Celine Dion. I recorded "Il Suffisaitd'aimer", with Seal, a duo with a French female singer Myl讥 Farmer. Toure Kunda and Angelique Kidjo are two more. I've worked recently with some French rap an hip-hop artists like MC Solaar, Passi, Matt, Tonton David, and on stage with Youssou N'Dour.
The funny thing is, because I played with so many African artists and people did not see my face, or know who I was or where I came from, they were sure I was an African artist. When I would get to the studio with my bass, the question was, "Who is this guy?" and, "Where's Alibo? He's black,not m'''ss.(Laughs)Articles would get written saying , for example, "The African bassist, Michel Alibo, did a great job with .. whoever last night." It was funny, but a source of misinformation. People who knew my Sixun work did not know my work in African and other ethnic musics. And vice-versa, people who knew my African stuff didn't know I could also play jazz or fusion music. It's difficult doing all the session work, because it makes finding your own style so difficult.
Shop for jazz:
comments powered by

Disqus