Michel Alibo: The Bassic Personification of World Fusion
Michel Alibo is one of jazz and world music's most accomplished and influential musicians. Bassist of choice, not to just some of world music's most visible stars, he's also the premier bassist for entire subcategories of world styles. Michel has laid down textbook grooves in Latin, Caribbean, African, and fusion forms in such subgenres as beguine, reggae, zouk, soukos, groka and many more. More importantly, he's one of the first guys to start crossing 'em all up. He's continued that signature trend, begun as a teenager when he introduced clean and athletic thumb and slap style to African grooves, through today, as he currently focuses on applying the subtle mysteries of North African grooves and concept to electric jazz.
A Parisian transplanted from his native Martinique as a boy, Alibo absorbed musics and cultures at an astounding rate while growing up. Luckily, he made the jump to doing early on, touring Africa with Manu Dibango at the tender age of 16. He's probably best known, in jazz circles, as a founding member, along with superstar drummer Paco Sery, consummate guitarist Louis Winsberg and the accomplished Italian pianist Jean-Pierre Como, of the European continent's most well-known and best-selling fusion band, Sixun. The group made numerous appearances at festivals worldwide (save for the US) during their fourteen year, nine album run. Many elite electric bassists worldwide cite Alibo as a prime inspiration and hero, and countless more have felt his influence without knowing his name, by listening to the hypnotic, infectious grooves he's provided on recordings and the world stage, with the likes of Salif Keita, Michel Jonasz, Angelique Kidjo, Kassav, Toure Kunda, Yossou N'Dour and Cheb Mami.
Having played on more than 300 releases, Michel remains somewhat under recognized for the contributions he brings to the international jazz scene, and his inventive, vital role in the evolution of electric bass styles. Other musicians recognize him for the innovator and virtuoso that he is, which is why he also remains incredibly busy at the present time. He's currently focusing on the jazz-rooted, "truer" elements of his musical persona, dividing his schedule between the bands of Karim Ziad, Bojan Zulfikarpasic, Nguyen Le, Mario Canonge and Andy Narell's new Afro-Carribean-Latin-world project, Sakesho. He's also begun writing for his own thing again, something which he'd largely let go of after Sixun's breakup in 1998. He gigs mostly in Europe, where he's ubiquitous during the summer festival months, often gigging with more than one of the bands on the schedule. Recently, he fit in two separate US runs with Sakesho in April and May of 2003. This interview was conducted after one of those extremely hot (Sakesho is a bastardization of Creole for, "It's going to be hot.") April gigs in Cambridge, Massachusetts.
Allaboutjazz: How old are you now?
Michel Alibo: I am 44 now, this past April 14th.
AAJ: You don't even look thirty.
MA: I'm lucky. There must be good genetic things in my family.
AAJ: When did you start to play?
MA: It was while I was in Paris, my family, with 4 brothers and a sister, when I was 14. We had already arrived there from Martinique. My brother, who was a music fanatic, in fact, decided he was going to play music, so he bought this instrument, the bass, and brought it home. I would take it and practice on it, so it's me who took up the bass, not him. My brother was playing a little bit, and guitar too, but he was more of a collector of music, with thousands of recordings. I have never been to music school. I started by listening to records and taught myself that way. I started with Manu Dibango, the saxophonist from Africa, Cameroon, who was in Paris then. He took me with him on tour when I was 16. So I was playing for two years when Manu took me to Cameroon. I was so lucky to meet those musicians and to have them take me with them.
AAJ: In Africa?
MA: Yes. I was used to hearing music from my country. Latin jazz music, we have a traditional music called Beguine . The music from Haiti, Guadeloupe. The bass lines from this music were fairly simple, but the African bass lines were totally different.
AAJ: What is the Guadeloupean music called, Soukos?
MA: No, no. Soukos is the music of Zaire, Africa. Groka is from Guadeloupe, based on native percussion. I know what you are thinking of-Zouk! This music is also from Guadeloupe, and Martinique too. I played on many cds of bands who did Zouk music- I was there. I was doing all the sessions for many years for many bands when this style came out.
AAJ: Yes that's it.
MA: But back to the African experience. This was a great time for me because I was touring there and playing their music as well as rhythm and blues forms. I was incorporating other styles into their thing. I brought slap technique into it, which they loved.
AAJ: Yes, you are a totally badass slapper from way back!
MA: Oh, yeah! That's why! So this mixing of styles was interesting. It was at that time I met with Salif Keita . You know, I am on his very first record, called Soro. I was between 19 and 20 then. You know, when you start learning an instrument, you have time. Your mom gives you food and a little drink and that's all you need (laughs).
AAJ: Is that when you grew the most as a musician? Is that when you were going crazy?
MA: Exactly. Like 16 to 20 years old, I was playing all the time, every day.
AAJ: Was there a time when you were younger, that you really wanted to be the number one guy on bass?
MA: Actually, no. I hate competition. Every time anyone wants to compete with me, I say, "Go ahead, do your thing." I never even like auditions.
AAJ: Did you go to regular school?
MA: Yes, but I quit when I was 16, in the middle of, what is there, my first high school year, because I was sure of music. That's what I wanted to do. What was I going to study if I stayed? When you are young, you invest the time in doing it, learning how to play the instrument as best as you can. I was learning drafting and industrial drawing or maybe to be an architect, but when I discovered music, and had the opportunity to play with great musicians and travel, I said, "Ok, let's go!" So I ended up in Cameroon. These guys who are around now are from there, like Armand Sebal-Lecco or Etienne M'Bappe. I met them there. Etienne was only 12 years old when he came to see me play in Cameroon. He started to play bass at this time. Sebal-Lecco I met in Paris. Many players pass through there. Recently, Linley Marthe is another great player I've met in Paris, originally from Mauritius Island. I told him to call Karim Ziad, Joe Zawinul's drummer, because I knew Joe was looking for a new bassist. M'Bappe quit because he had to do a tour with a French singer. Dominique DiPiazza is another great player, of course, who came from Paris.
AAJ: So you first period of musical discovery was with African artists?
MA: Yes. It was a sort of music school for me. I met a thousand really good African artists there, and recorded with a few of them. They were from Senegal, Gabon, The Ivory Coast, Guin'-Bissau, Angola,Cap-Verde, Mali, and of course, Cameroon. After Dibango was Salif Kaita. Through Salif I discovered West African music, artists from Mali and Senegal. It was important for me to work on this style as a bassist, because the bass style is like a leader. In other words, in African music you have to play as a leader because the bass line conducts the music, and guides the music, especially in Cameroon's music. Again, that's why you get guys like Bona, M'Bappe, Sebal-Lecco and Guy Akwa Nsangue coming out of there. I think maybe I kept something from there as well (laughs).
AAJ: It's the bounce, the groove.
MA: Exactly.. C'est normal, we say in French. It's normal for them.
AAJ: I think that's the commonality between the names you mentioned, yourself and Jaco, that groove, that unteachable, indescribable pulse and propulsion.
MA: Jaco inspired so many. Through his style-he had the groove and the technique and musicality. Those guys, through their ears, copped Jaco as well as bringing their own thing to it. To hear music like this, Jaco, or to taking another example, for me, one was Gary Willis; I discovered another way to express myself with my instrument. I don't think of myself as a soloist, you know, I am more close to, or better at, the groove and the styles.
AAJ: Oh, but you're a great soloist too man.
MA: For example, I have played a long time now with Mario Canonge and this guy loves to play standards. This, of course, is when I solo more. I also play upright with him, a little bit now. After my period with Sixun, I was in New York, and I discovered so many great bass players, so I fell in love with the acoustic sound, too and I bought one to work on it. So, I can play over changes, but my work is more in the jazzy pop realm, even very modern, drum'n'bass types of things.
AAJ: That's the beauty and the strength you bring to it. You bring it all to the table- the groove, the cultural things, or the complex ethnic grooves, the standards playing, and the ultramodern stuff, all accessible and all right there- every time you play.
MA: Exactly, that's what I am trying to do. For example, this band I did, Sakiyo-we did three albums. We tried to have fusion with West Indian, and Zouk music elements, as well.
AAJ: This was later?
MA: Oh, yeah a little bit later, near the end of the 80's. Remember, the entire time I am doing many, many sessions, because all the African artists came to Paris to record. They did not have good studios there. We used a studio called "Studio Johanna". It was the most important studio. Every day, there were two or three sessions. In three days they would lay it down. The first day, the artist would come in, with, say, an acoustic guitar, and lay down, say, the 8 songs he has. Then, you'd have to find all the ideas, right away. He plays it once. Then you practice it as a band once and then, the third time you have to record! (Michel claps his hands like a baker finishing a cake and laughs). This French studio made a lot of money using just African artists.
AAJ: So Africa was for live gigs and Paris was for recording?
MA: Yes. You could say that. Then Zouk just blew up, which was inspired by all this African music, and the African bass lines that I tried to bring into it, so we had a period of just recording West Indian stuff. Before that, we used to play a lot of Haitian style music, called Kompas. Maybe you've heard of Tabou Combo or the Skah sha Band. It's funny, they always tried to cop the best jazz artists, and put a break in the groove to get a jazz solo in there. I was playing many sessions with those artists in the West Indies and Paris. You may not know about these bands.
AAJ: But the whole time you were living in Paris.
MA: Yes, I couldn't live in Martinique and do music unless I wanted to take a hotel gig or something like that. Paris was always the place for me, in terms of where all the musicians are at. Many musicians meet there, from France, Italy, Africa, England and Spain, especially. It was very interesting to learn. We had a real fusion there, you know? We still do.
It was during these African sessions I first played with a great drummer from the Ivory Coast- Paco Sery - 1981 or 2 it was. It was then we decided there had to be a way for us to play together. Some way, we had to find the time to play together. In 1984,we decided to make a band and right away, we found the musicians. In 1984 there was a Salon de Musique- a musician's convention-and this is where the band was born. Louis Winsberg was on guitar. Louis was going to a school called CIM - Centre d'Information Musicale - and the director loved his playing so much he gave us an opportunity to make a cd. The band was perceived as very original. A drummer from the Ivory Coast, bass player from Martinique, guitarist from Paris, an Italian keyboard player, Jean-Pierre Como .
AAJ: Aren't you on Como 's solo records?
MA: Yes I am on his third one, called Padre. Dominique is on it too.
AAJ: Are you on Louis Winsberg 's records?
MA: No I am not on any.
AAJ: I noticed Sylvain Luc played bass on one of his records.
MA: This guy is as good on bass as he is on guitar, you know.
AAJ: So back to Sixun.
MA: Yeah. In '84, we did our first album, Sixun. FUSION MAN! Ah, hah!. We started playing clubs all over France and two years later, we found a producer, named Gilles Jumaire, who wanted to work with the band. He was responsible for signing us to Polygram.
AAJ: You guys put out about four or five records, right?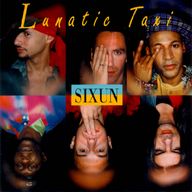 MA: Nine , actually. Sixun, Explore, Sixun "Live," L'Eau de la, Nomad's Land, Bleu Citron , Pygmee, Lunatic Taxi. The last one was Nouvelle Vague. This means new wave. Not 'vague'. Actually our last record was more funk than jazz. I can't explain it other than we had a different producer for that one than our other recordings. This last one said, "You're a good band, la-dee-da, but I want you to sound like this !"It was rhythm and blues music, nothing to do with us. It was released on Warner. That experience really killed the cd for me. Many people love this cd but for me, it's not Sixun. So Nouvelle Vague is, uh, very strange. (Laughs)
AAJ: So the name means "Six as One".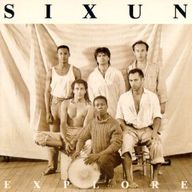 MA: Yeah, because it was six guys, coming from everywhere, acting as one. We had Alain Debiossat on sax and many different percussionists. We never kept the percussion player. At first, we had Abdou M'Boup, from Senegal, who used to play with Michel Petrucciani. Then Idrissa Diop, also from Senegal, a great percussionist. Then we had Jaco Largent, from Martinique, who was very eclectic and used a lot of electronic percussion. Frank Arnaud, who had a great mix of African and Hungarian roots, came after that. The last guy was a guy from India who lives in Singapore, Nanda Khumar, who was very good, and brought the Indian vibe. He's wasn't on the cds, unfortunately. So Sixun was '84 to '98.
AAJ: During this time you were probably on another 50 records at least, right?
MA: Oh, easily. During this time I was playing with many French, African and West Indian artists.
AAJ: How many records are you on?
MA: I can't tell you, but I am on at least 3-400 African and West Indian cds alone. I was also playing with French singers like Michel Jonasz . He used a lot of great session guys on his recordings, like Steve Gadd and Anthony Jackson. I also played awith a female singer called Nicole Croisille. With Mario Canonge we did 2 cds with "Sakiyo" and "New Sakiyo Corporation." We did a band called Kint'''k , which was intended as a cross between "Quintessence" and "Synthetic", a mix of acoustic things and electronics. My first solo album was recorded in '86 and called Alibo. It was on Melodie records. Let's just say I was doing many things at the same time.
AAJ: You played with many famous people.
MA: Yeah, Kassav got very popular. This is the French, West-Indian band who brings the Zouk style on top! I played with Hugh Masekela, the great South African trumpet player, Ray Lema, Eddy Louiss, a great French organist/pianist, on a record called "Sang M謩". Recently, I toured with the Algerian singer Cheb Mami, opening for Sting and Celine Dion. I recorded "Il Suffisaitd'aimer", with Seal, a duo with a French female singer Myl讥 Farmer. Toure Kunda and Angelique Kidjo are two more. I've worked recently with some French rap an hip-hop artists like MC Solaar, Passi, Matt, Tonton David, and on stage with Youssou N'Dour.
The funny thing is, because I played with so many African artists and people did not see my face, or know who I was or where I came from, they were sure I was an African artist. When I would get to the studio with my bass, the question was, "Who is this guy?" and, "Where's Alibo? He's black,not m'''ss.(Laughs)Articles would get written saying , for example, "The African bassist, Michel Alibo, did a great job with .. whoever last night." It was funny, but a source of misinformation. People who knew my Sixun work did not know my work in African and other ethnic musics. And vice-versa, people who knew my African stuff didn't know I could also play jazz or fusion music. It's difficult doing all the session work, because it makes finding your own style so difficult.
AAJ: A great session player, in a sense, is probably not supposed to even find his own style.
MA: Probably! When you play so many styles for so many years? I can play African music as an African bassist, Latin music as a Latin bassist, I can play jazz as a jazz player and I can play fusion as a fusion player.
AAJ: Believe me, you are bringing your own thing to everything you touch, man.
MA: That's a big part of it. Absorbing and then playing everything.
AAJ: Where'd you meet Mario?
MA: It was with a Latin artist from Cuba called Azuquita. I came there to sub for the bassist at a club in Paris called "La Chappelle des Lombards". This was the main Latin club in Paris. Mario's from Martinique too, but I know him from Paris. We met in '83. He had a great band called Ultramarine with Nguyê® Lê ¯n guitar, Etienne M'Bappe on bass and Mokthar Samba on drums. I did a gig with this band in 2001 at the Nice Jazz Festival. They were very similar to Sixun in that they had players from all over the world.
AAJ: All those French Colonies.
MA: That's why we met in France.
AAJ: Who are the people that inspired you in a jazz direction?
MA: Well, the thing was to find our own fusion. With Sixun, we found our own style very quickly. It was easy, again, with each guy bringing so much in. Just playing with Paco Sery helps create a style pretty quickly. The thing is, with fusion in Paris, we always stayed at the same level. There was only so far we could go. We never got the really big festivals, or really worldwide exposure.
AAJ: I can imagine you opened for artists that were not as good as you were on many an occasion.
MA: I don't know about that, but we opened for Miles in Nice and Wynton Marsalis as well. We opened for Wayne Shorter. I remember Terry Lyne Carrington was on drums then, and she told me that, "We should play together one of these days!" It recently came to pass, with the recording of Nguyê® Lê §s Celebrating Jimi Hendrix. So we had some great gigs, that's for sure.
AAJ: Sixun was probably the leading European fusion band.
MA: Yes, Ultramarine too. But they were definitely number two (Laughs). Ultramarine did not have a solid management so they quit after two cds.
AAJ: How many records did Sixun sell?
MA: About 20,000 of each record.
AAJ: That's a lot more than many fusion artists are selling today.
MA: We won many awards, including Victoires de la Musique, but even after that we stayed at the same sales levels. This was why we decided to try to do a record in New York, to come to the US.
AAJ: So how did you end up in New York, for Lunatic Taxi ?


MA: We spent 7 months in New York. We had government help, a grant from the French government. A French journalist, named Pieremarti, helped us out. He found us a place in Brooklyn. We had a $60,000 grant for the 6 month period, and many contacts from Polygram. We invited the great saxophonist Michael Brecker to play on it. We played at SOB's and some Universities and at Central Park around the 4th of July. I remember Stanley Jordan and Mino Cinelu helped us find some gigs and industry contacts. We played at another club called the Blue Lounge.
AAJ: But you never played any US festivals or a tour?
MA: No. We played at the Montreal Jazz Festival many times, however. That's what we did when we came to stay in New York. We played Montreal first and then stayed on.
AAJ: So what about the post-Sixun period?
MA: After Sixun I felt I should start to calm down a bit. So since I was sixteen I was going and Sixun was until '98, so in '99 I started to calm down. I had a solo album, 9 albums with Sixun, and 3 albums with Sakiyo - after that I decided it was time to refresh myself, to find some new ideas. So I stayed quiet for a while.
AAJ: Meanwhile you are working your butt off, I'm sure, but by your standard it's quiet.
MA: (Laughs). Yeah, but in a way, I needed some inspiration. I mean, Warner wanted Sixun to do the last album. But did we want to do a new album just for the sake of having a new release? Or do we want to find something new-new music with new ideas? We weren't ready to do that, in my opinion. I said to the guys, "OK, for me, we're not ready to do a new album right now. Let's wait." But production and circumstances demanded a new cd. But I wasn't so happy so I didn't compose for this new album. So that began my moving on and deciding to learn more about North African music, Japanese music, more traditional and ethnic music and things like that. So I started to work with Nguyê® L꼯A> . I started to work with African artists, like Karin Ziad, the great Algerian drummer Cheb Mami for example. I played two years with him.
With NguyꮊL꼯A> it was the first project, with Bojan and Karim Ziad . It was the first Maghreb & Friends. This concept was more using traditional African music, Moroccan music, and Gnawan music. Maghreb is the name of the North African continent. Alors! Tunisia, Morocco and Algeria. Karim is from Algeria, Berber. Gnawa is the music from the slaves. They do rituals and ceremonials with the music.
AAJ: I think the catch phrase I hear is "Gnawan Trance."
MA: Yeah, that's part of the ritual. The music of North Africa is very complex. I thought because of all my previous experience with African music with many singers, and all the "new lessons" about music and rhythm I had with every different artist I worked with, I thought I would know it somehow. But when I discovered North African music I said, "Wow! What's this?" Because they don't play the time as most of the black Africans we know play it. You find very many connections to Brazilian music, Asiatic music. It was very surprising to hear traditional music from north Algeria and they play pentatonic things that are exactly like Asiatic music. At the same time they have some grooves that are exactly like Brazilian music. There 's a big collection.
AAJ: What did you mean the time is different than other African music?
MA: The first thing Karim Ziad explained is that, "We don't play the first beat. We don't play the one." So the one is what? The one is a hole and two is a hole too (Laughs). [Michel then explains by singing the difference between an African 6:8 and a North African 6:8 that cannot be syllable-ized. Here is an attempt at it, displaying the top line as phonetic drum beat, the bottom line as your toe tapping 6 times.]
 Tak - tak um takit, ta-ka-tat 1, 2, 3, 4, 5, 6

tak-tum,tak-a-tum 1, 2, 3, 4, 5, 6 
So, I have to learn to forget about one and play with the bass drums, and find the right bass lines within that. And this is a big discovery for me. We took, like months, to become comfortable with that, to make arrangements over it and to play some kind of fusion over it.
Nguyê® 
is great for that, a great arranger. Actually, he is a great composer too. So, for this period I stayed quiet for a while and kept my ears open to understand what's happening with it. This is how the "Maghreb and Friends" concept came about.
AAJ: Yeah, the time signature is the tip of the iceberg. The intricacies of playing, say, the 6:8 example you showed above seem tres challenging.
MA: Yes, discovering that leads to other things. You'll find it in the scales too. Algerian scales are similar to Indian and Arabic scales. They also use quartertones and pentatonics depending on where you are in the country. Berber uses pentatonics in their folk music for example. The western part of the country uses quartertones in the melody. There are connections to Malian music too. I mean in this part of the world, the populations blur together. There are black families and Arabic families that are cousins and do not know it because there is a front line, a borderline, between them. The line is created after the relationships.
AAJ: So these concepts are at the center of the latest thing you are exploring?
MA: Yes. First, you'd have to listen to Karim Ziad's first solo album, Ifrikya. Even if you listen to the latest Nguyê® Lê ¼/A> , thing, Purple, Celebrating Jimi Hendrix , there is an introduction to Purple Haze, when we use the Gnawan music as an introduction, using the Gumbri , which is an ancestral bass, with three strings. It has a goatskin body. Karim plays it. The technique is very much like a slap technique. This instrument is a bass, but I have to find a way to play electric bass with it at the same time.
AAJ: Have you ever tried to do any microtonal playing on fretless bass?
MA: Not really, because it is never my role in the music, because if the melody is already in quartertones, there 's not a reason to be playing bass lines in quartertones as well. I don't really want to be playing quartertone melodies on the bass, at this point, anyway.First, it's very difficult to do, and second, there are no bass players doing that in ethnic music anyway. There are no African bass players using quartertones, just the lead melodic instruments.
AAJ: So, more on the connection between musical cultures.
MA: Bojan Zulfikarpasic is a good example. If you have the chance, listen to his solo album. Because of his Bosnian heritage, in a certain way, there is a connection to Arabic music. Yugoslavian music, it's a very strange mix, but when we are playing, sometimes at the keyboard, he is playing majors and minor scales at the same time and you can hear quarter tones in his music, in Balkan musics. They play minor music and sing in major scales, which is very strange to hear, from our ears, and he plays jazz with that, which is great. And this is the next thing I want to focus on. We work in terms of projects. So first, it was Nguyꮧs project, Maghreb, and then Karim did his solo record, Ifrikya , which was directly related. Nguyê® Lê ¤id his Vietnam project, and then he met with this female singer called Huong Thanh , with Etienne M'Bappe and Richard Bona singing and playing bass. Now it's time for a new project. We have all played together with a Gnawan troupe - Bojan, Karim and Julian Lereau, a French saxophonist. We haven't started a recording, but we have played a lot on stage. We will play the Essaouira Festival in July. This is the festival that Hendrix played at years ago. He came and did not leave. He stayed for three months.
AAJ: So will Bojan's thing be next for Act?
MA: I don't know. I know we will be playing together more and I know there will be a new Ifrikya album as well. I have also started to compose again for my own project. I started composing again for this band, Sakesho . It's a new band, but nobody knows Sak賨o -they know Andy Narell . For me personally, I want to prioritize the fusion of West Indian music. The Latin jazz element is a big part of Sak賨o, but when I compose for it I don't want to focus on the Latin jazz element- I focus on fusing it with a West Indian concept. I put some elements in there, including the rhythms, to make you think of West Indian music. We use a 3:4 beat, called "Mazurka," a kind of African waltz, a very traditional rhythm, or Beguine based rhythm. Mario has composed songs around the ceremonial music of Martinique. They used to dance on it with a kind of conductor who talked to the audience. There is parallel to this in New Orleans, with parade leaders. It's a traditional kind of a march, but in three. You know, [again, phonetically] Rakadeerakrak- a-rakrak. We use this but try to go different places with it. So I am taking my time and composing at my own pace, to make sure I get a different concept in there. It's been beautiful to be able to pick and choose what I do.
AAJ: What are some of the records you're you most proud of?
MA: Hopefully people can sample from the African period, like Salif, especially Soro, and Manu Dibango, especially Waka Juju. We also created some incredible bass lines in the music of the singer from Cameroon called Sam Fantomas. During the Sixun period, I'd say Bleu Citron, L'eau de La, Lunatic Taxi and Nomad's Land, when we really came into our own with ideas and energy. Some of the West Indian Zouk, although very commercial, had some great grooves and bass lines on it, but they are difficult to find. You know, I played with Kassav right at the beginning. These are considered groundbreaking records. Recently I had a great live experience in Germany, with the WDR big band, Vince Mendoza as conductor. The band had Peter Erskine on drums, Luis Conte on percussion, Dario Erskenazi on acoustic piano, Andy Narell on steelpans, Marcio Doctor on percussion and me on bass. This happened first June of '97 in Koln and then again in 2001, with West African emphasis, with Salif singing!
AAJ: Now that you mention Kassav again, I am making a connection. This is the most famous Zouk band. I heard them when I was on vacation in the Caribbean, in the early 90's. I had no idea that was you.
MA: It's not always me, but yeah, the bassist in that band was calling me to do some recording sessions. He was so great. He knew me as a jazz player and a good bassist. He actually had some great ideas that he wanted me to play! So he called me. Where are you going to find someone who would do that (Laughs)? Just different tracks on their first couple of cds.
AAJ: What compositions are you most proud of?
MA: "Raggalibo" . A bass raga inspired by Jamaican music-it's on Lunatic Taxi. There are so many actually. But whether it's a record like Maghreb where there are traditional songs, or Ifrikya, where I did none of the composing, there are still many great ideas!
AAJ:So what's coming up for you, project-wise?
MA:The next project may be crossing up West Indian with a Hip Hop concept! We're working a lot on it with my friend saxophonist Jacques Schwarzt-Bart. But that's a 'to be continued.'
AAJ:Finally, give us your attempt at self-classification, musically?
MA:It's always difficult to know exactly who you are, or exactly what you are...and sometimes, I've thought, "I wasn't born in the right place!" (Laughs)... with all these experiences I've had, like my time in Africa, all the musicians that I've met in Europe,etc., I could never have had all those opportunities living in the country of my birth, Martinique. The thing to hold on to is your own 'language' and try to be understood by the world.