March 2004
Concord Records
This 2-CD compilation chronicles the great pianist's career, spanning 1949 through his current affiliation with this record label. Fans of Shearing should be enamored by these performances with chromatic harmonica god, Toots Thielemans, guitar great Wes Montgomery and a legion of jazz notables. Shearing's musicality is represesented in glowing colors throughout.


Black Ants Crawling

George Cartwright

Innova
Tenor saxophonist George Cartwright of Curlew fame leads his rhythm section through a series of sinewy, free-form jazz oriented jaunts. Recorded at a venue in St. Paul, MN., the saxophonist reaches for the stars during this vibrant and indisputably expressive musical venture. They sort of let their hair down here. More importantly, the trio provides credence to what can happen when performing in front of a captured audience. The spontaneity and communication sometimes get lost in studio environs, which is a notion that serves as the antithesis of this fine release.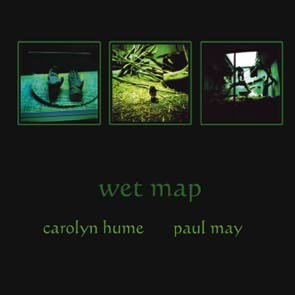 Wet Map

Carolyn Hume – Paul May

Leo Records
Keyboardist Carolyn Hume and percussionist Paul May have found a home on Leo Records. The duo's latest release offers more gradually climactic tone poems, consisting of recurring metrics and understated treatments. The artists receive support from guitarist Berndt Rest and a few other musicians on selected tracks. In essence, it's a pleasant outing, although there are times when there's a lull in the activities as the compositional developments tend to become a bit superfluous.



QUICK PICKS


Rocksteady

Monty Alexander with Special Guest – Ernest Ranglin

Telarc Records
Pianist Monty Alexander and guitarist Ernest Ranglin relive the early days of ska with this delightful set. The duo is in top form, as they meld jazzy lines with peppery dub grooves, hearkening back to the artists' previous studio musician status within the Jamaican circuit. It's fresh, inviting and loads of fun!


Duets - Associates

Steve Lacy

New Tone
This is a fairly recent reissue of soprano saxophonist Steve Lacy's duets with trombonist Roswell Rudd, guitarist Derek Bailey and additional like-minded improvisers. The 1983 duo performance with Japanese drummer Masahiko Togashi sounds like an avant-tribal theme, for example. These works are culled from tapes spanning performances in Italy, Canada, Germany, and elsewhere. Hence, an element of the unknown presides throughout the entire production, via these often soul-stirring performances. No two pieces are alike, as the free side of Lacy's craft is highlighted in prominent fashion.



Solar Flares Burn For You

Robert Wyatt

Cuneiform Records
Ex-Soft Machine band and distinguished solo artist Robert Wyatt's multifaceted career is somewhat legendary. This outing consists of some early '70s sessions the multi-instrumentalist/vocalist recorded for the BBC, including a soundtrack for an offbeat film. Wyatt's spin on The Monkees' "I'm A Believer" is worth its weight in gold. However, the bulk of this outing might fare better for the hordes of Wyatt completists.


Gigantic

J.A. Granelli & Mr. Lucky

Love Slave Records
The band lays down a groove, amid an organic vibe. Granelli's pumping bottom end bass lines serve the ensemble rather well, while slide guitarist David Tronzo injects gobs of emotion into every note. Therefore, it's an entertaining encounter, witnessed by organist Jamie Saft's use of a now ancient, mellotron in certain spots. Some songs hold up better than others, but the band's stylish rendering of funk, dub and blues motifs provide the winning touch.


Drainage

Phil Minton & Roger Turner

EMANEM
Free improvising vocalist Phil Minton and percussionist Roger Turner's unorthodox musical companionship continues with this adventurous 2-CD affair. These pieces are lifted from concert recordings and studio sessions, including the thirty-two minute marathon titled "Civil." Naturally, Minton uses his voice as a free-flowing instrument. The musicians' synthesis is evidenced by semi-structured call and response diatribes, and oddly concocted rhythmic maneuvers amid a distinct sense of the visual.
13 Themes For A Triskaidekaphobic

The Jeff Kaiser Ockodektet

pf MENTUM
Southern California area trumpeter Jeff Kaiser's orchestral music can be unforgiving, sentimental, heady, weighty and probing. It's kind of like a seek and destroy mission for the mind. Overall, the artist hits the mark with this exhaustively arranged extravaganza, abetted by some of the West Coast's top modern jazz/avant-garde instrumentalists.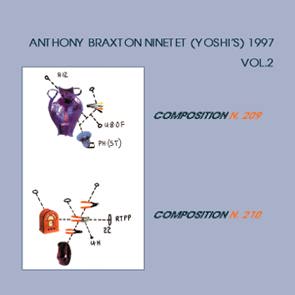 Ninetet (Yoshi's) 1997. Vol. 2

Anthony Braxton